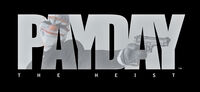 PAYDAY: The Heist is a first-person shooter developed by Overkill Software. An intense episodic thriller, it aims to take the excitement of Hollywood movies to your gaming experiences.
The game contains nine heists where you can perform bank robberies, take hostages, engage in shootouts with the police, infiltrate high-security headquarters, and much more.
Heists
Enemies
Weapons
Protagonists
Miscellaneous
Ad blocker interference detected!
Wikia is a free-to-use site that makes money from advertising. We have a modified experience for viewers using ad blockers

Wikia is not accessible if you've made further modifications. Remove the custom ad blocker rule(s) and the page will load as expected.