We Should Probably Be Gone in 60 Seconds Too, Lads!!
Edit
---
Unbelievable!! The sudden increase in the speed had taken us so much further ahead. Bowling cleanly through the 900,000 gallon mark, the Hype Train had taken us to the next stop of the journey, the Car Shop Heist.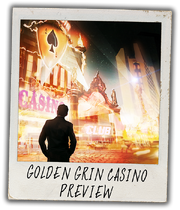 The current fuel gauge is somewhere around 963,000 gallons, and is still increasing by the minute, the sudden introduction of the two Hotline Miami 2 pre-orders have helped skyrocketing the hype fuel generation and kicking the train a significant distance forward. We might be able to reach the final stop before long if this continues.
As a side note, the current fuel mileage is also extremely close to reaching 1,000,000, we can expect to see the first teasers of the Golden Grin Casino within a few short days. We are getting there people, stay strong.
As always, check the event site regularly and remember to contribute.
Event site: www.overkillsoftware.com/thehypetrain/
Ad blocker interference detected!
Wikia is a free-to-use site that makes money from advertising. We have a modified experience for viewers using ad blockers

Wikia is not accessible if you've made further modifications. Remove the custom ad blocker rule(s) and the page will load as expected.