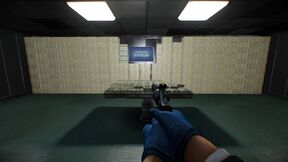 The offshore account is used for purchasing contracts on Crime.net, offshore paydays, ascending the first five levels of Infamy (requiring the player to spend $200,000,000 per ascension) and to unlock skill profiles The first two are free, the third cost $1,000,000, the fourth $10,000,000, the fifth to nineth profile $25,000,000, the tenth to fouteenth $30,000,000 and the fifteenth $20,000,000 (and an achievement) since Update #124.
At the end of a successful heist, 80% of the player's earnings are deposited into the offshore account, while the last 20% becomes "spendable" cash. Prior to Update #11, the split was 95/5.
The offshore account is securely laundered, and deposited into untraceable accounts in nations that exercise banking anonymity and discretion. The total amount is visible on the screen shown in the safehouse vault. As for one's spendable cash, this is stacked in the form of physical US Federal Reserve bills in the vault itself.
With the Update #110 the gang moved into a new Safe House along with featuring the new Trophies to the game. The Trophy The Burn Offshore Money Button requires player to burn all Offshore Account money using the money burning button in the Safe House vault section. The button becomes available when the Offshore Account balance grows beyond $50,000,000 and could be pressed only once, after burning all the money the button remains a static decoration.
Offshore Payday
Edit
As of update 96, Offshore Payday has been made permanent to the game. The "Offshore Payday" icon appears on the left side of the Crime.net screen. This lets you place a wager using large amounts of offshore money to get certain Card rewards. The cost of the offshore payday depends on the type and the number of "secured" (100% certain) cards that are going to be awarded to the player after this phase. The number of "Secured" cards can be 0, which is the cheapest, up to a maximum of 3, which is the most expensive.
Ad blocker interference detected!
Wikia is a free-to-use site that makes money from advertising. We have a modified experience for viewers using ad blockers

Wikia is not accessible if you've made further modifications. Remove the custom ad blocker rule(s) and the page will load as expected.