GO Bank



Heist Info
Contractor
Bain
Contract Days
1
Loud / Stealth
✔ / ✔
Stealth bonus
10%
Loot

Money

Experience

2,000

(loud escape)


1,000

(stealth escape)


+7,000

(drill done)


+4,000

(timelock finished)


+3,000

(stealth: bag secured/loud: cage build)


+1,000

(per secured lootbag)


+500

(per answered phone call)

Extra Statistics
JC Level

40

Minimum Experience
11,000
Maximum Experience
22,000
Contract Cost
120,000 (Normal)
240,000 (Hard)
600,000 (Very Hard)
1,200,000 (Overkill)
1,500,000 (Mayhem)
1,500,000 (Death Wish)
1,500,000 (One Down)
Contract Payout
275,000 (Normal)
550,000 (Hard)
1,375,000 (Very Hard)
2,750,000 (Overkill)
3,025,000 (Mayhem)
3,575,000 (Death Wish)
3,850,000 (One Down)
Maximum loot payout

345,000

(Normal)


682,500

(Hard)


885,000

(Very Hard)


1,425,000

(Overkill)


2,437,500

(Mayhem)


2,775,000

(Death Wish)


3,112,500

(One Down)

Loose money estimation

Around 1 million on higher difficulties

Bag Limit
14
Package locations
20

Other
Internal name
roberts
Achievement(s)



v

·

d

·

e
"A bank job. Make it famous."
—Bain offering the heist
GO Bank, also known as Charlie Santa or Charlie Sierra, is a heist in PAYDAY 2 that was released on December 16, 2013. Announced on December 11, it is the first ever Overkill Christmas heist.[1]
Contracted by Bain, it involves the crew robbing a small bank with cameras, guards, and a double-keycard, timelock vault by either stealth or brute force. The target is a large number of unmarked bills stored in deposit boxes in the bank vault.
Objectives
Edit
Purchasable
Edit
Ammo Bag
Price:
$4,000 (Normal)
$6,000 (Hard)
$8,000 (Very Hard)
$12,000 (Overkill)
$20,000 (Mayhem)
$28,000 (Death Wish)
$36,000 (One Down)



Doctor Bag
Price:
$6,000 (Normal)
$9,000 (Hard)
$12,000 (Very Hard)
$18,000 (Overkill)
$30,000 (Mayhem)
$42,000 (Death Wish)
$54,000 (One Down)



Body Bags
Price:
$7,000 (Normal)
$10,500 (Hard)
$14,000 (Very Hard)
$21,000 (Overkill)
$35,000 (Mayhem)
$49,000 (Death Wish)
$63,000 (One Down)
Requires the Aced Sixth Sense skill to unlock
Grenade Case
Price:
$3,000 (Normal)
$4,500 (Hard)
$6,000 (Very Hard)
$9,000 (Overkill)
$15,000 (Mayhem)
$21,000 (Death Wish)
$27,000 (One Down)
Requires the Gage Weapon Pack #01 DLC to unlock
Ace Pilot
Price:
$46,000 (Normal)
$69,000 (Hard)
$92,000 (Very Hard)
$138,000 (Overkill)
$230,000 (Mayhem)
$322,000 (Death Wish)
$414,000 (One Down)



Plan A
Plan B
Risk Level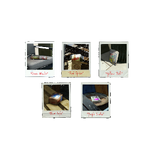 Gage Courier Packages
Walkthrough
Edit
At first, robbing this bank might seem easy, but it is very difficult to complete stealthily. The small bank size means that a major part of the security and the civilians are in the same area, if not room, and there are also nearby buildings with civilians. To complete the heist stealthily, the guards and cameras must be dealt with quickly, and all civilians inside must be kept down at all times, as the bank has big windows. When the 2 key cards are found and the vault is open, the deposit boxes must be opened fast if you are alone/nobody watches the civilians, as those not tied down can get up, though having the Stockholm Syndrome skill and using the OVE9000 saw, either while not aiming at anything to not wear it down, while timelock is still ticking down, or sawing open the deposit boxes will keep them down while getting the money. Once you have the money you want, simply get to the van and escape.
If the mission is played non-stealth, however, the timelock will be disabled and the van will leave, though not before throwing a thermal drill out of the back. Players must get it and drill open the vault door. Stay in cover, as there are tons of entrances for the law enforcers, including a ladder and a breakable skylight on the roof. Be warned that the red ladder can be destroyed, if a grenade explodes close to it, however police may still rappel down from there. After some time of drilling, Bain will contact the plane pilot to drop 3 green bags containing cage parts, and you will have to assemble them at a random outside position (or on top of the roof if Ace Pilot is purchased as an Asset) . Once the money bags have been obtained from the deposit boxes, they must be brought to the cage, and then a balloon on the cage must be activated for the plane pilot to come and catch the cage. Meanwhile, the cage must be defended to prevent law enforcers from stealing the bags, and it should also be noted that the pilot may miss the cage and will have to turn around for another try, which will take several minutes. This is possible, even with Ace Pilot purchased. Once the loot is (finally) safe, the players must escape by a sewer maze with law enforcers rappelling down, with about 5 minutes to find the exit where the van is. Any bags not taken by the skyhook cage can be brought through the sewers and thrown into the back of the van to finally be secured.
Variations
Edit

The FBI Files
Edit
Roberts Bank has branches across Washington, mostly on the outskirts. They're generally small buildings, serving the local community. The vaults in these branches are the smaller variety, and most often protected with a time-lock.
My Notes: The gang may think these places are going to be easy to knock over, due to being on the edge of town. I'm impressed with the response times shown by our teams getting out there, but we need to improve. This kind of bank job is the bread and butter of the Payday gang, and we can expect to see more hits.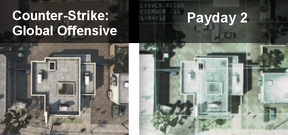 References
Edit
Ad blocker interference detected!
Wikia is a free-to-use site that makes money from advertising. We have a modified experience for viewers using ad blockers

Wikia is not accessible if you've made further modifications. Remove the custom ad blocker rule(s) and the page will load as expected.